NCBS Biodiversity Marathons are outreach programmes conducted by the NCBS Museum and Field Stations Facility. These are biodiversity information data marathons (no actual running involved!) that link scientists, naturalists, photographers and other citizens who study, observe, photograph and care about nature and biodiversity, and who want to help generate biodiversity information in India. This feeds into the Biodiversity Atlas – India's family of natural history websites that serve a powerful platform for citizen-contributed information on Indian biodiversity.
We try to bring these groups together to train a broad range of contributors and users who strengthen web and other online resources for biodiversity documentation and monitoring in India. We usually begin with a morning walk, led by experienced naturalists, to watch and photograph butterflies, plants, birds and other fun stuff in a wilderness area. In the late morning and afternoon, we begin an indoor session with an introduction to this citizen science project. We then break into smaller groups where editors, reviewers and advanced users of the websites on butterflies, moths, reptiles, birds, etc.,  demonstrate strengths and promises of these websites and help attendees upload their images on the websites. These are great gatherings where people have an unparalleled opportunity to interact with leading scientists and experienced naturalists, learn about flora and fauna, and contribute to the growth of biodiversity sciences in India.
We travel from city to city every couple of months. Learn about the upcoming events and meetings on the Facebook page of Biodiversity Atlas – India. You can email us if you want to host a Biodiversity Marathon in your town, city or a nearby wilderness area.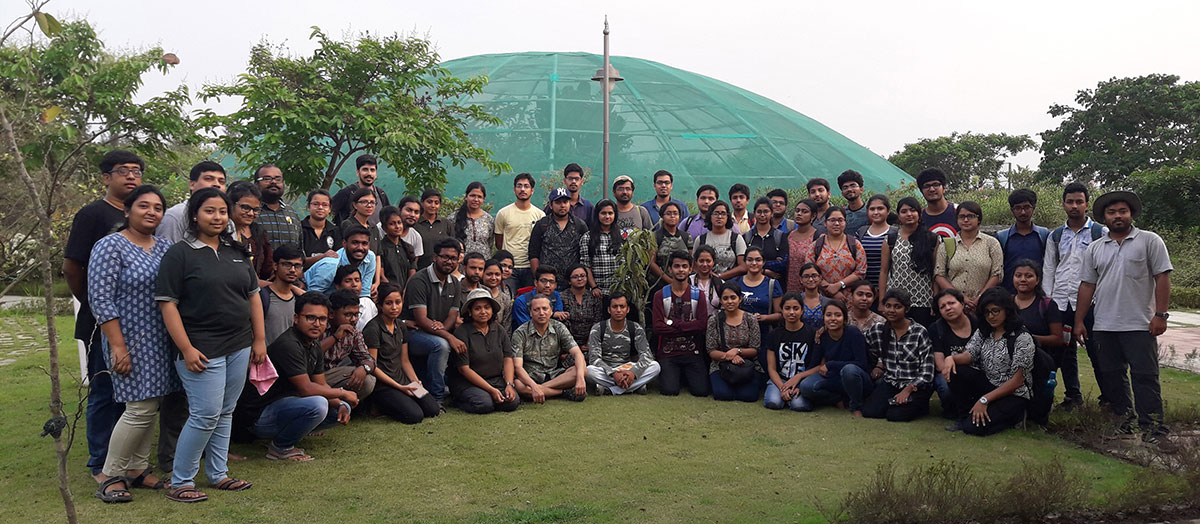 A history of Biodiversity Marathons and Biodiversity Meets:
Biodiversity Marathon #4: 1 November 2018: Hesaraghatta Lake (Bengaluru, Karnataka), hosted by NCBS. Attended by approx. 15 nature enthusiasts.
Biodiversity Meet #1: 9-16 May 2018: Nagaland Biodiversity Meet (Sukhai, Ghukhuyi & Kivikhu, Zunheboto District): Organized by TERI, Titli Trust, NatureMates, DiversityIndia, and Indian Foundation for Butterflies. Attended by 16 nature enthusiasts.
Biodiversity Marathon #3: 1 April 2018: Kolkata (West Bengal), hosted by Nature Mates-Nature Club. Attended by approx. 60 college students.
Biodiversity Marathon #2: 17 December 2017: Thane (Maharashtra), hosted by HOPE. Attended by approx. 50 college students and other amateur naturalists.
Biodiversity Marathon #1: 1 November 2017: Bengaluru (Karnataka), hosted by Karnataka Forest Department (JP Nagar Reserve Forest trail) Green Army Club, Christ University (indoor session). Nature trail attended by approx. 80 amateur naturalists, and indoor session attended by approx. 50 people, of all ages.